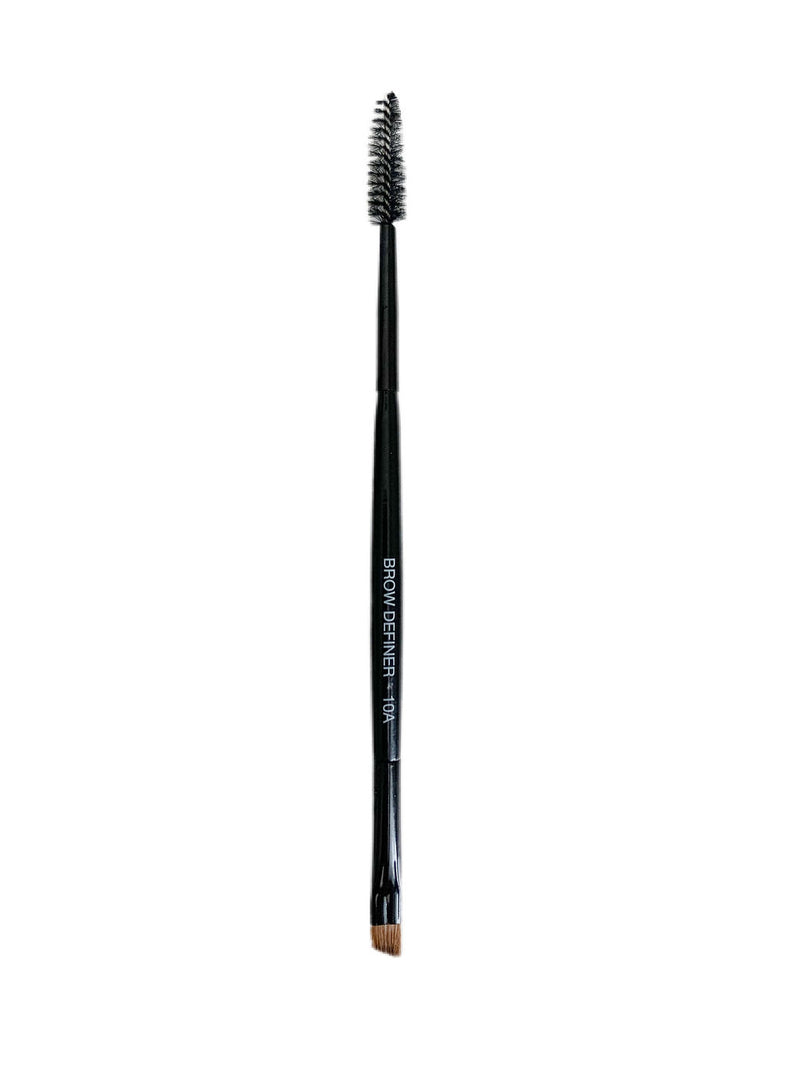 Brow Definer w/spoolie Brushes
The stiff-bristle brush shades and fills the brow, while the angled tip creates definition from the brow arch to the tip.  Shape and blend brows with spoolie end to finish the look.
Not all synthetic brushes are created equal! Each one of these very special Brown Faux brushes is designed to work with both creams and powders. They pick up color well and deliver a smooth application. They are the softest brushes ever to touch your face. With matte black handles and black ferrules, these brushes not only feel fantastic and work well but they look amazing! Synthetic bristles are hypoallergenic and safe for sensitive skin. Odor and dye-free when washed, they have minimal shedding (if any). They clean & dry quickly making them ideal and safe for sensitive skin. They are the perfect complement to our natural Mineral line! Perfect for Mineral applications in the treatment room! 100% Synthetic: Cruelty Free & Vegan approved (No Animal Hair/Fur) *exception Delxue Soft Fan Brush is goat hair.
---
Shop Similar Products

---